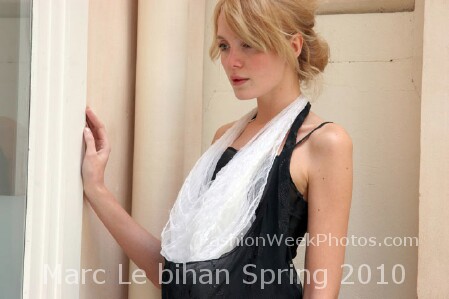 Learn more about Marc Le bihan at Apparel Search.
View the Marc Le bihan official website.
If you wish to learn more about Marc Le bihan you can do so by contacting the PR representative at www.cecileguyenne.com
The Marc Le bihan Spring/Summer 2010 fashion collection photographs on this page was photographed by Cecile Guyenne. If you utilize these images, we require that you credit Cecile and Marc Le bihan in your article.